I promise that it is possible to demand better Latinx representation in the media without being anti-black.
Emmy nominations were announced earlier this week and though the nominations were more diverse than I've see before, there was an evident lack of Latinx representation. In a year where we had Pose, One Day at a Time, Vida, Superstore and others; it feels purposeful to omit any of the creatives involved with these projects from the nominations this year. Of course once the nominations were announced, Twitter exploded with disappointment. The outrage is valid.
However, and this is a big however.
There is a problem with how some of the Latinx community is framing the narrative on the matter. For example I present you this LA Times article: Emmy 2020: Black nominees gain ground, Latino representation still abysmal.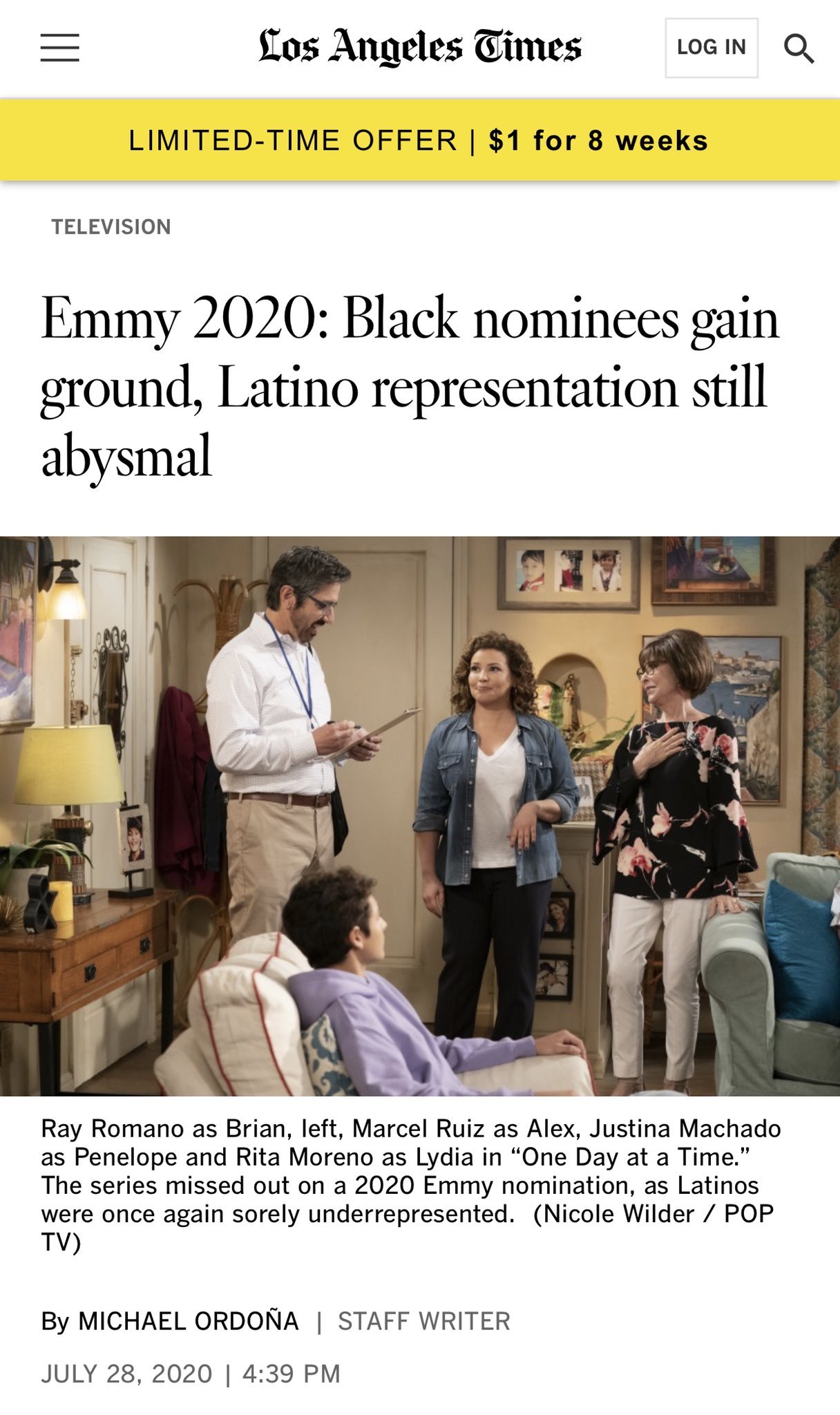 We have to celebrate the Black nominees while in a separate breath demanding better representation. The two do not coexist and we need to stop pretending that they do. There is a lot of progress that still needs to be made in terms of Latinx representation in the media. Personally, I think we start by tackling the inherit anti-blackness that our culture thrives in. Maybe we start by telling our stories and including Afro-Latinx in the narrative. Maybe we start by hyping up Jharrel Jerome just as much as we hype up Ana de Armas. Maybe we demand Latinx media to change the colorism issues in their Telenovela castings. The anti-blackness in our community feels almost infuriating when I know just how essential Afro-Latinx people are to our culture.
All this to say, we need to be better. Our outrage is valid and centering it around the Black communities's successes only dilutes our anger. I believe that one step in the right direction from one minority community, is a step in the right direction for all of us. I know that we can be better and I also know that it all starts by analyzing our anti-black statements that serve no purpose but to put down another oppressed community. Be better.